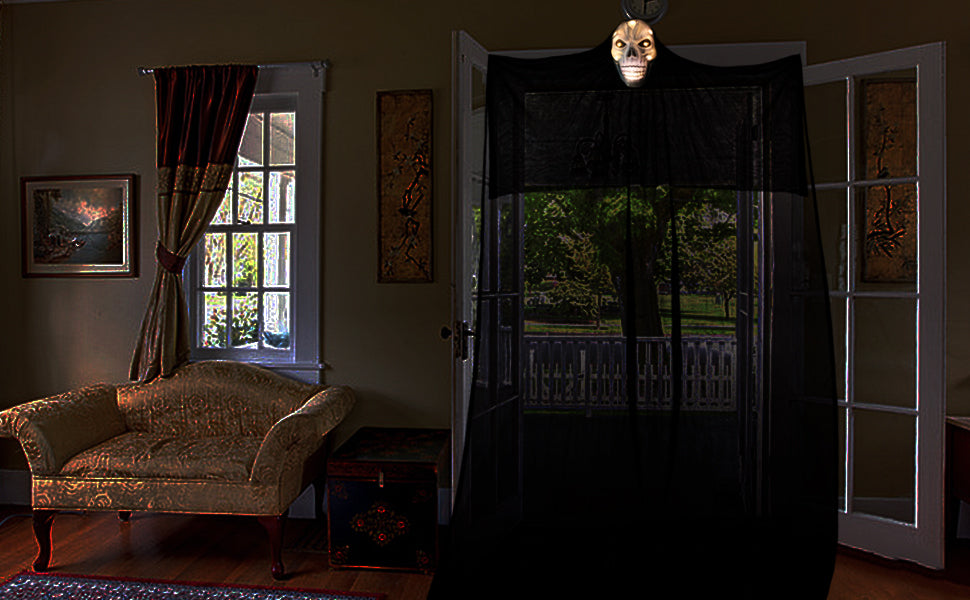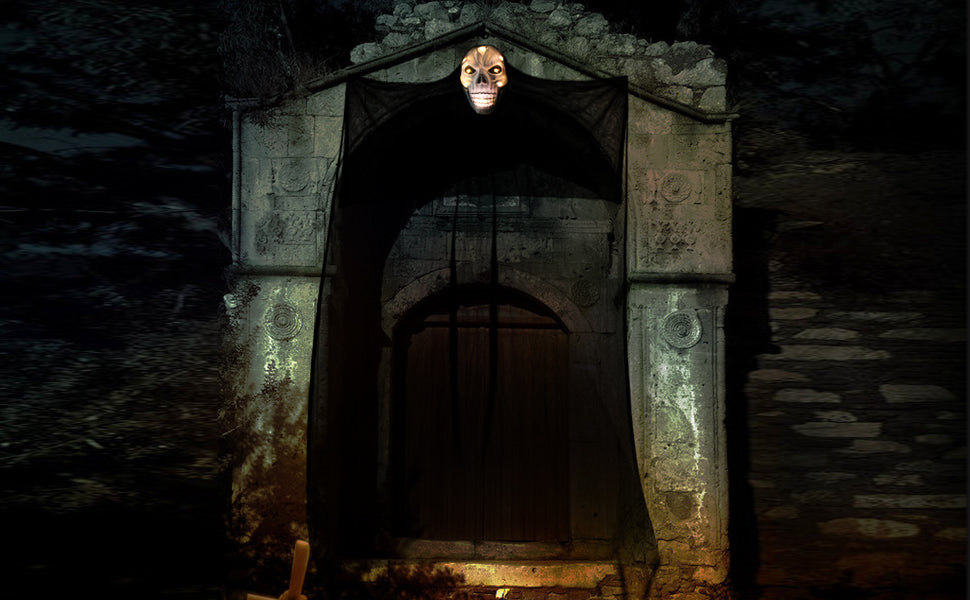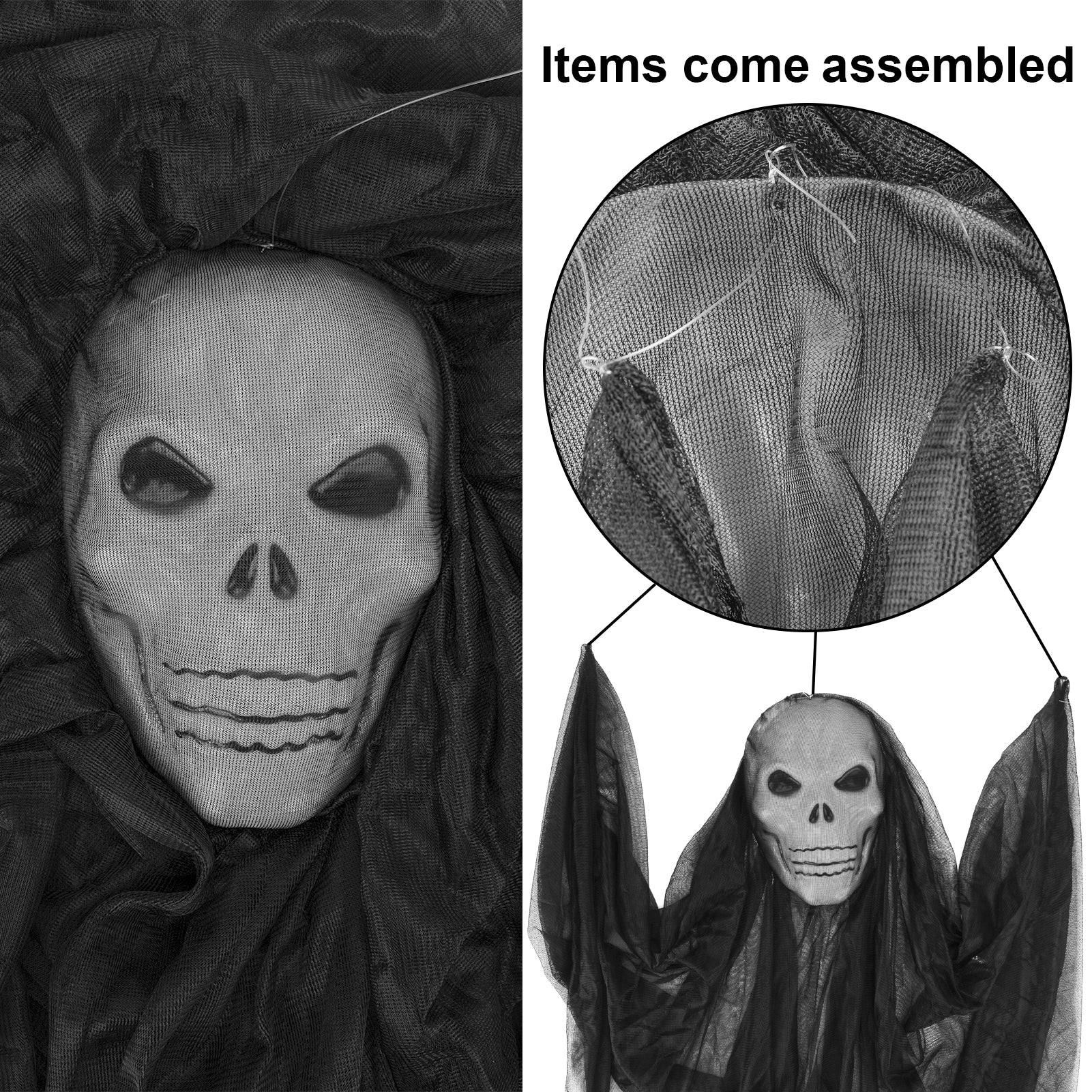 Fluttering Gauze
The Halloween hanging ghost decoration is made of three-meter gauze, which is light and fluttering . The expansion area is large, easy to set off the festive atmosphere. Spiders, ghosts, pumpkins and other decorations can be hung on the hanging ghosts. It is a good decoration prop for Halloween haunted house, secret room, bar, KTV and other places, suitable for all kinds of horror decorations.

Light-emitting Mask
The facial expressions of the mask of the hanging ghost are lifelike. The mask is equipped with a small LED light with battery and one-button switch. In the dark night, a skull mask with a slightly flickering light can also easily create a special atmosphere for Halloween.

Voice-activated & Special Sound Effects
Our hanging ghost also has special sound effects that can be voice-activated. When some noise is made, the ghost mask will suddenly shine, accompanied by special sound effects, to surprise or frighten the visiting guests unexpectedly, which can add more fun to Halloween.

Fixed by Fishing Line
There is a fishing line on the top of the ghost for easy fixing and easy installation. Random placement of the fabric has different effects. It can be vertical and let the wind blow gently. The ethereal ghostly feeling makes people can't help feeling the festive atmosphere.

The Best Choice For Halloween
This Creepy Ghost Hanging Decoration will be a great room ornament/decor around Halloween.
Perfect to hang them on veranda, porch, eaves, wall and tree.
Wherever home, bar or other party, they will be the best choice for decorating and scaring your guests.
Specifications:
Color:Black
Material: Plastic+Cloth Product
Dimensions: 5 x 3 x 7 inches
Item Weight: 9.4 ounces
Package Included:
1 X Hanging Ghost Prop