ACEKOOL Air Purifiers AF2 for Home Large Room up to 1615 ft² with H13 True HEPA Filter, Compatible with Alexa, PM2.5 Monitor, Removes 99.97% of Air Pollutants Homedics Air Purifier
Upgraded Purification
The pwerful air purifier can change the air 2x per hour in a room up to 1615 ft² and 5x per hour in a room of 646 ft²! Its ultra-fine Nylon Pre-Filter, Activated Carbon Filter and H13 True HEPA Filter can trap 99.97% of air pollutants as small as 0.3 um.
DC Motor & Energy-Saving
Equipped with DC silent motor, the air purifier is engineered for quiet operation (as low as 23 dB) that is way much less loud than most standard purifiers. The DC motor also offers greater energy efficiency and save up to 35% of the energy cost than its AC counterpart.

Air Quality Indication
Built with smart sensors continuously detecting air pollutants, the air quality indicator reflects the real-time air quality in your room; also, the air purifier will automatically adjust the fan speed when it's in Auto Mode to best clean air with least cost.
4 Speeds & 1-12 Hours Timer
Apart from its auto and sleep mode, this air purifier can run at 4 different speeds and the timer can be set from 1 to 12 hours, catering to your varied needs. The LED display will be turned off when it's on Sleep Mode.

Safe Operation
The air purifier will shut off itself when it's toppled over or when the cover is removed to avoid any potential danger; also, the child lock will prevent your children or pets from accidentally operating the machine.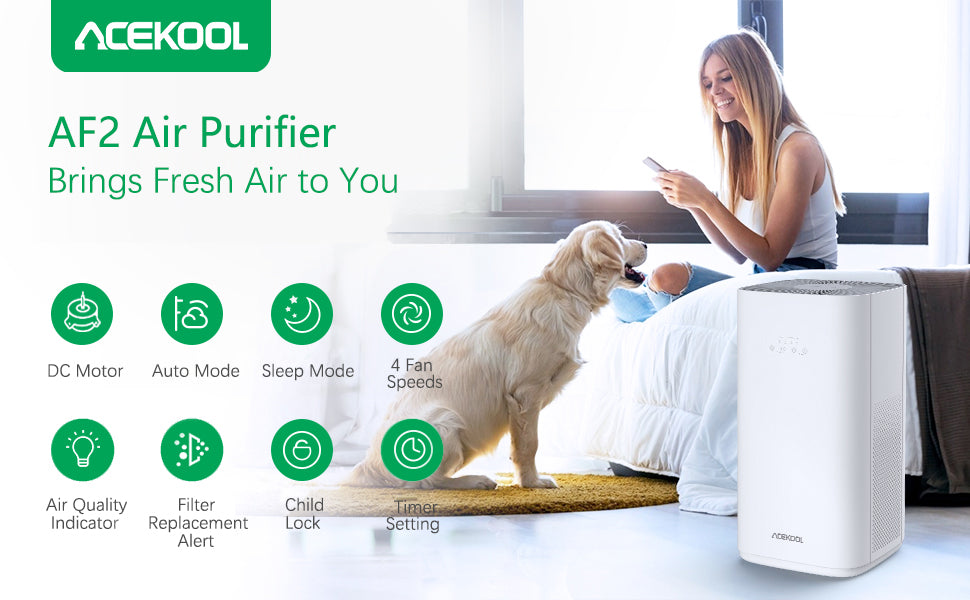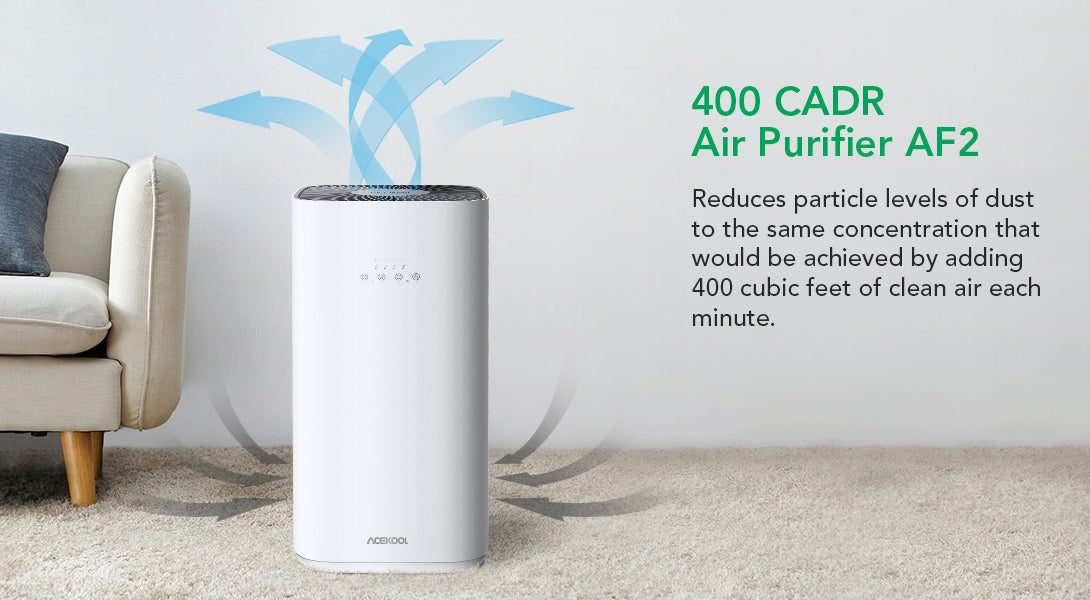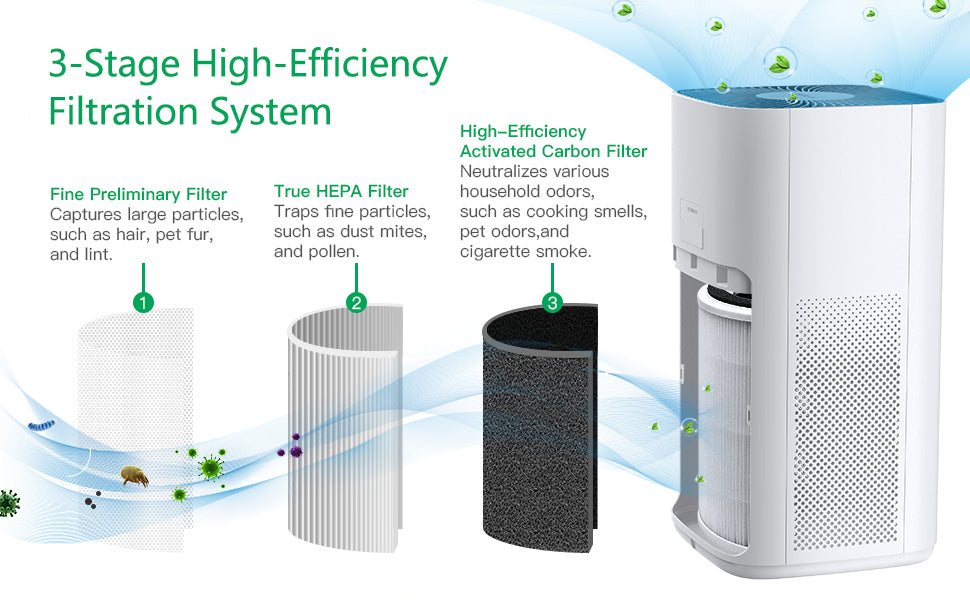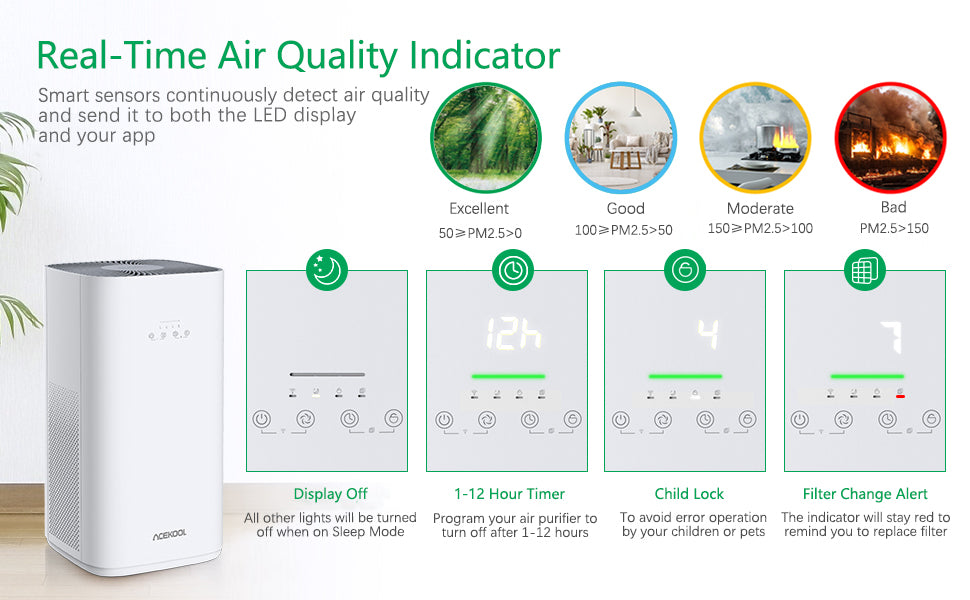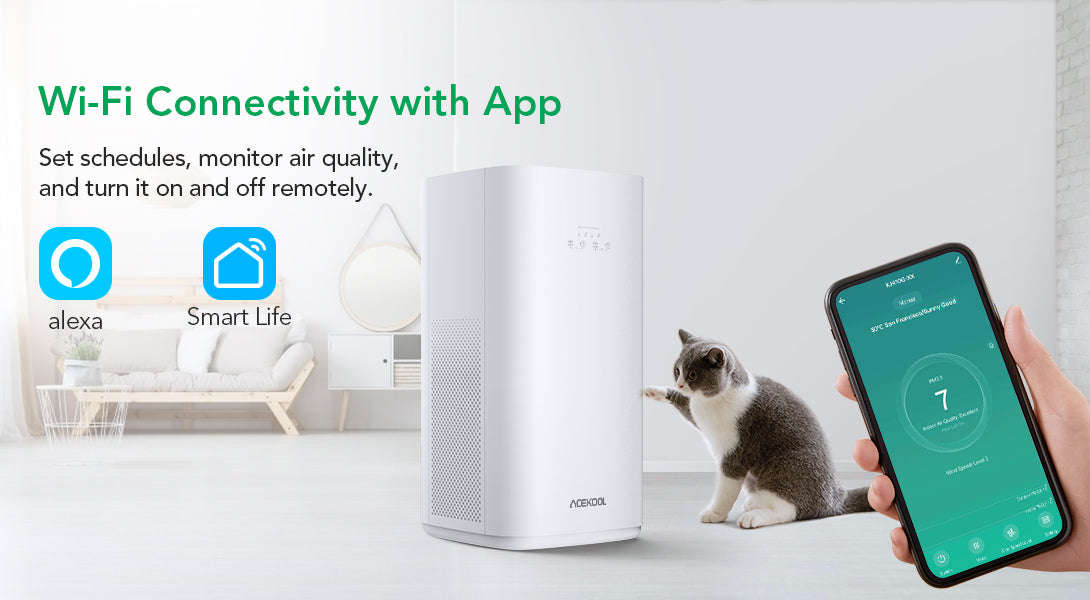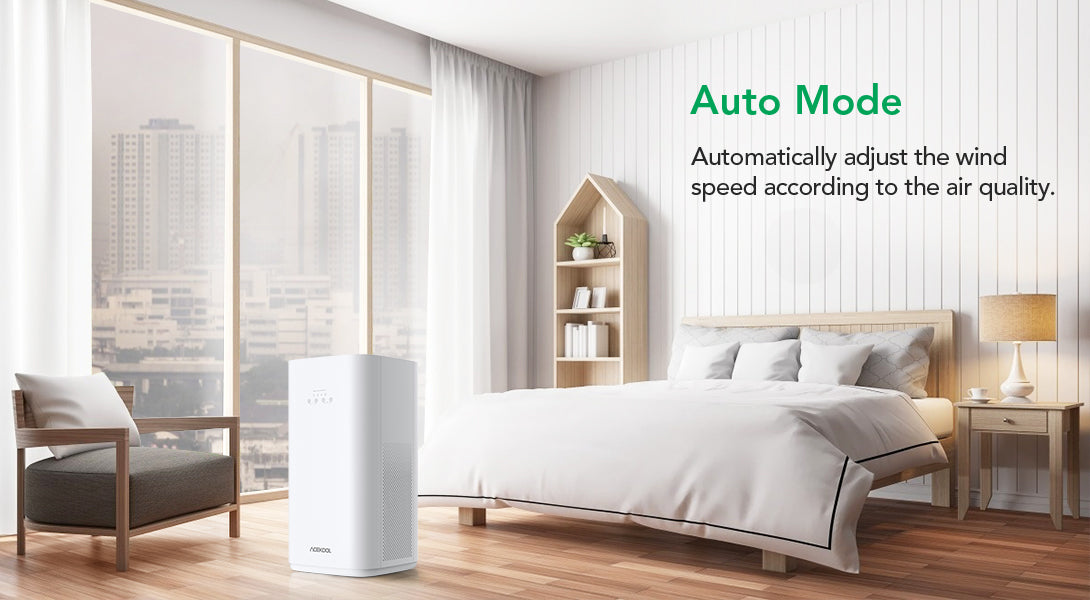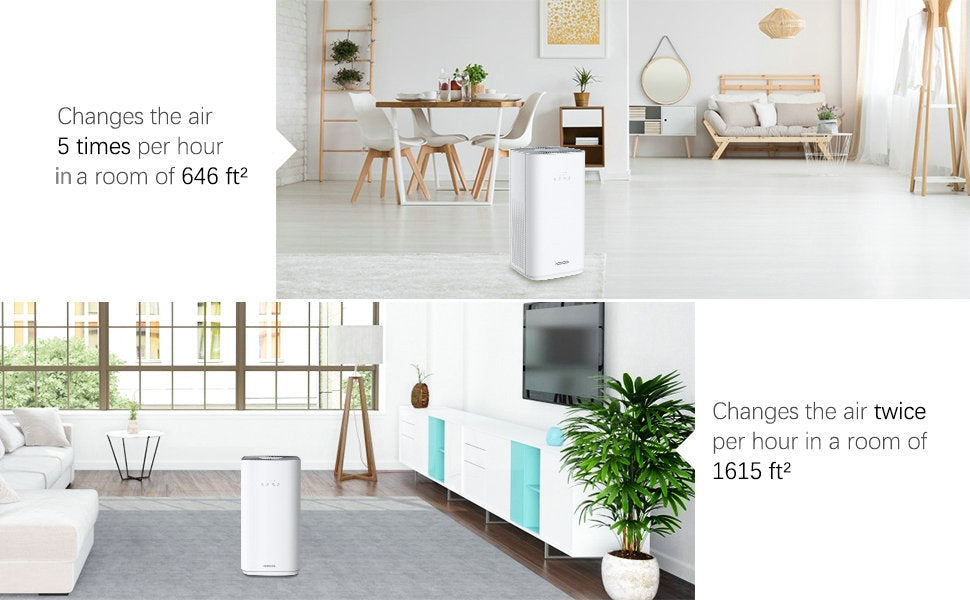 Specifications??/strong>
| | |
| --- | --- |
| Brand | ACEKOOL |
| Model Number | AF2 |
| Housing Material | ABS |
| Color | White |
| Voltage | 110 V (US) |
| Wattage | 40 W (US) |
| Control Method | Touch |
| Noise Level | < 55 dB |
| Power Source | DC |
| Applicable Area | 1615 ft² |
| Batteries Required | No |
| Item Weight | 11 lb / 5 kg |
| Product Dimensions | (13.4 x 13.4 x 23.6) in |
| Package Contents | 1 x ACEKOOL Air Purifier AF2, 1 x User Manual |