Enhance Spatial Awareness
The money puzzle gift boxes that develops motor skills, concentration, perception and most of all patience! Enhances spatial awareness and deeper understanding of logic.
Creative Gift Ideas
Your kids and teens deserve a little more fanfare than impersonal birthday or Christmas cards. It's affordable for the giver, awesome for the recipient, and can be used as a coin or money bank.
6 Pack 3x3x3 maze puzzle gift boxes come in 6 colors (Blue, Green, Pink, Orange, Red, Dark Blue)and are the new way to show you care without breaking the bank.
How to Get the Money Maze Loot
1. Slowly tilt the box and make the ball in the slide bar or that little latch on top.
2. Once the ball is positioned, push the slide bar across to open the money puzzle box.
3. Open the circular lid to the money bank.
4. Insert your reward and close the lid. Finally you can get your long anticipated gift. Just have a little logic and patience, you can always make it!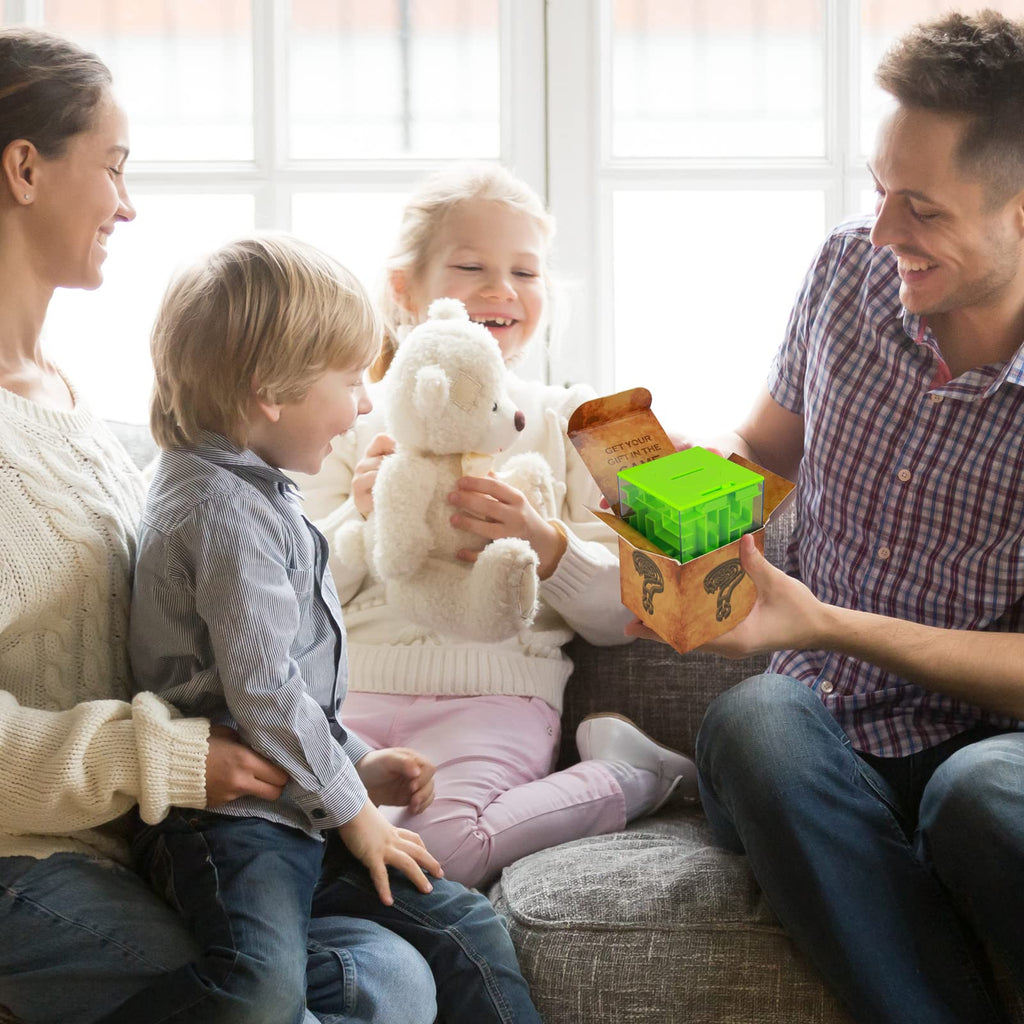 Benefits of Solving Puzzle:
Improve your concentrations
Improve the hand-eye combination
Improve the spatial thinking increase IQ level
Improve overall cognitive skills
Improve space imaginative ability, balance ability, memory & patience.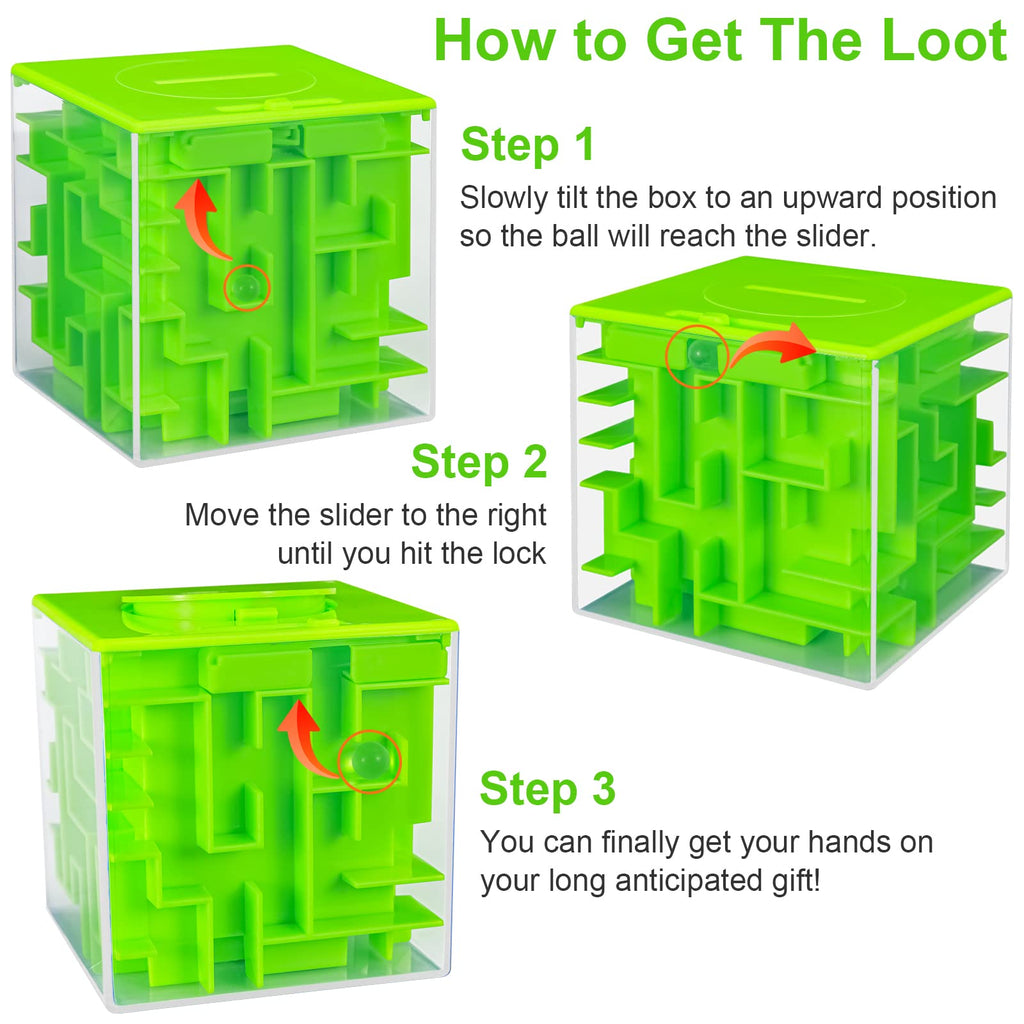 Specifications??/strong>
Size: 6 x 6 x 3 Inch/ 16 x 16 x 8 cm.
Weight: 1.27 lb
Material: acrylic
For Ages: 6 years & up
Color: Blue, Green, Pink, Orange, Red, Dark Blue
Package list:
6 x ThinkMax Money Maze Puzzle Box